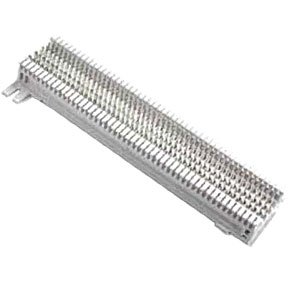 Punch down blocks are commonly employed to sustain low-bandwidth Ethernet and token-ring networks. You can choose from different products in this category.
We have 66 punch down block, bracket for 66 block, wire post for 66 block, 66 block bridge clip 50pc/pack, and many other products to choose from. You can order them according to your requirements and preferences.
We offer competitive rates for the all our products without compromising the quality of the products. All our products are sourced from ISO 9001-2000 registered manufacturers and RoHS compliant. We also offer commendable after sales service and lifetime technical support on all the products.