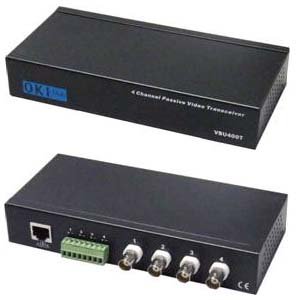 A wide range of active video baluns are available at SF Cable. You can order them with a few clicks and get them delivered at your doorsteps.
You can choose from an array of products which includes 4CH Video Balun, Video Balun active receivers, Video Balun active transmitter, Video Balun BNC to UTP Terminal w/Filter Pair, Video filter Baluns, Video Baluns with extra interference rejection, Video/Power/Data Balun, 8-Ch Video Baluns, Single Channel Video Balun, Active Video Transmitters, Active Video Receivers, 4-Ch Active Video Baluns, and other products with different specifications to meet your requirements.
All products on offer go through standard testing to ensure customer satisfaction. We offer discounted rates for our customers without compromising with the quality or safety of the product.