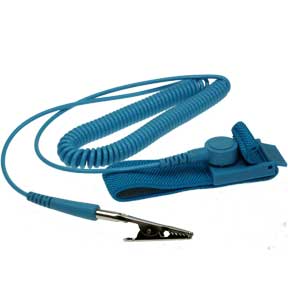 Anti static devices are employed to reduce, dampen, or inhibit the buildup of static electricity to eliminate the risk of any damage being caused by it. At SF Cable, you can find various anti static devices and order them with a few clicks.
Our range of anti static devices include anti-static wrist strap with cord, antistatic heel grounder, conductive gloves, fingers coated with polyurethane, and many more…
We offer all products at competitive prices by eliminating the middlemen costs. All products are sourced from ISO 9001-2000 registered manufacturers which ensures the quality of the product. All products are duly tested for safety before they reach you.