 "Purchasing computer adapters and connectors that are not only effective but also durable is a dream for many people. The latest collection of computer cables, adapters and connectors available for sale have been designed to provide effective processing of data in your computer"
Computer cords are fast becoming a part and parcel of every household. It's an estimate that three out of seven households in Europe and North America own a computer device. The latest computer adapters and connectors are designed to work effectively with the modern cell phones that function like computer CPUs.
Usage and Benefit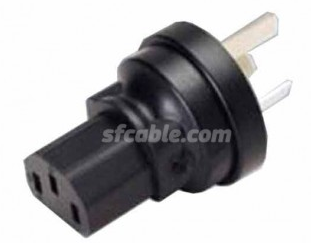 Computer connectors and adapters include digital visual interface (DVI), cables, HDMI cables, digital video display port, M1 cables, audio cables for digital connectivity and video cables. These cables are well designed to offer effective transfer of input and output data.It is important to note that some of these cords are designed to be compatible with all computer models. Other cables include the top rated To slink cables, S-video computer cables, 3.5mm, 2.5mm, 6.3mm computer cords and the Y. inch cable. RCA and XLR adaptable computer cords are also available for purchase. In addition, there are over forty different computer connectors that are designed for modern computer models. These include BNC connectors, monitor, keyboard and mice cords, play station 2 cables and connectors, AT connectors, Hoods, DB9, DB25, DB37, DB50, CN36, and HD15 connectors. Other useful computer hardware adapters and connectors available for purchase are Fiber, Parallel, Null Modem, SCSI, Network Modular, USB, Firewire connectors and Serial Loop Back Tester adapters.
Adaptability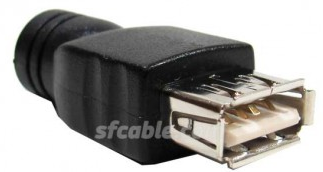 These computer cables are designed to adapt to the ever changing technology that continues to dominate the computers and machine sector. The emerging computer hardware applications that improve data processing and transfer efficiency are easily installed, and hence function as some of the most reliable and efficient computer tools available in the market. Male and Female USB adapters available for connectivity can be accessed at most online sites providing these services.
Availability
These connectors and adapters are available for purchase at major stores and online shopping sites at relatively low prices. The prices vary depending on the function of the items. Online sites that provide shipping services to their customers tend to charge more for these computer products. The use of such products in connectivity and transfer of data is increasingly becoming popular among avid computer users.
Conclusion
In today's world of fast-pacing technology, computers play a more central role than any other tool or machine. It is estimated that in less than fifty years, more than half of the world population will be computer literate. This means that computer cables will be an indispensable item in every household and therefore today, there's a greater need of educating people about the best computer accessories and their significance.