 Straight through serial cable is needed to hook up a DTE device to a DCE device. This is known as straight through cable as the TXD-RXD and RTS-CTS pins are not intersected in this case. The examples of DCE devices are modems and printers while the in-built serial port in a PC is an example of a DCE device. When it comes to buy a DB9 Serial Straight through Cable it is always advisable go for a reputed name manufacturing the highest quality cables in the world.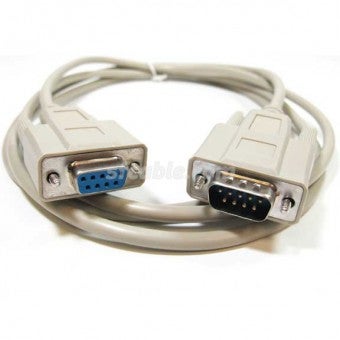 So what are the features that you might consider while replacing your old worn out cable with serial cables of high standard? Let us look into few.
Know your devices well to understand the right wiring configuration of your serial straight cable for the proper usage.  The compatibility of your devices and cable should be of prime importance.
You should look in for a

DB9 serial cable

that optimizes the transmission of your data.
Look for the correct dimensions as per your requirement. 6 feet is the normal requirement. However, depending on the mobile nature of your device you can opt for a long one.
Installation and ease of usage is another factor of consideration while buying the DB9 cable. The chord should be easy to install giving you a hassle free experience of usage.
Keep an eye on the conductor. The one with a copper conductor will serve your purpose the best.
There is a series of serial straight cable with male-female as also with female- female pins to connect to the proper devices. You can get one of it that will serve your requirement.
The reputations of the manufacturing company also need to be considered while purchasing a high quality cable providing excellent services. There are many esteemed companies available in the market. A reputed company will provide warranty to the products. Warranty is imperative as these cables with frequent usage tend to wear off soon.
Hence the above pointers will allow you to buy the right cable as per your requirement. Prior to your purchase do make thorough research on the web and an analysis of your needs to spend your bucks on the right one. While purchasing study the user manual to know what you are spending on.