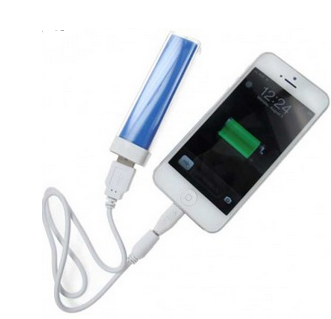 It's era of smart phones, an era of a variety of gadgets and gizmos which make life easier and faster. Almost all of us use some or the other smart phone to keep abreast with the professional pace. Unfortunately, the batteries of these 'smart phones' aren't as smart.
They drain out a hell lot faster than one could imagine. What is worse is that your phone gets discharged just before/in-between a critical meeting. And given that these days we're taking our gear to more and more remote places than ever before, having enough durable power is even more of a challenge. This is when USB battery chargers or power banks come in handy. A stupendous invention it is.
These USB battery chargers are light, portable, easy to carry and very handy while travelling. These chargers come in various capacities ranging from 1750mAh to 10400mAh. Depending on your requirement you can settle in for one of these.
I have been using a 2600mAh power bank for quite a while now and must admit that it has made my life really easy. Being a sales & marketing professional I travel a lot which means no power connectivity for hours. Since I access both my official and personal mails from my phone, the battery consumption is a lot more than usual. The portable power bank has been my savior on multiple occasions. Be it a meeting that got extended or travelling till late hours, portable USB chargers are a must have for all the gadget lovers.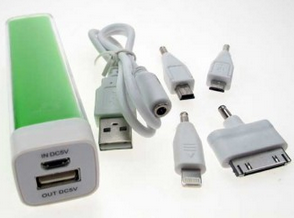 Any USB powered device that uses DC5V or under, can be charged using the power bank. It serves as a power back-up and can charge android phones, Android Tablets, iPhone, iPod, iPad, GPS and other USB powered 5V and under mobile devices.
These chargers support both micro and mini USB connectors. The micro USB connectors can be used for most of the Android smart phones and a majority of tablets while the mini USB connector can be used to charge the older smart phones as well as some GPS and multimedia devices.
The best part about these portable USB chargers is that they aren't ugly infact, they are quite trendy. Within some 4 to 5 hours of charge the device gets fully charged and has enough energy stored to power your gears. So whether you are travelling in a remote area or are in an urban setting, your mobile will never run out of charge.