Cables Assemblies & Wiring Harnesses
SFCable delivers top quality custom cable assemblies and wiring harnesses at competitive prices. Get the perfect custom fit for any need, any stage and at the scale you require.
PROTOTYPE - PRE PRODUCTION - MID VOLUME - LARGE VOLUME
We specialize in cable and wiring products designed for industrial, medical, aviation, military, consumer electronics applications and more. No limits on project size or complexity. All backed by hyper-efficient order processing & delivery.
SFCable meets your custom cable and wiring harness needs:
Highest grade quality
Precise assembly to any specification
Fully customized to any standard or special environment
Affordable pricing, rapid delivery
US based order assembly for faster delivery. Offshore options also available.
Cable Assemblies
Custom made to meet exacting standards using only high grade connectors from 3M, AEP, Tyco-AMP, Amphenol, ITT Cannon, Glenair, Lemo, ODU USA, Molex, Johnson and Stewart.
All assemblies are 100% electronically tested according to IPC/WHMA-620 standards.
Flat Cables - Includes types such as, PVC, Teflon, PE, Shielded, Ground Plane, Twist and Flat.
Center Spacings to meet any spec (.025" ,1mm, .050", 2mm, .100", .156")
Flat Cable Connectors - D-Sub, Transition, Socket, Plug, ATA, SCSI, DIP, SIP and more.
Coaxial Cables - BNC, D-Sub, F, RCA, SMA, SMB, TNC, Twinax, Triax, MCX, MMCX
Round Cable Configurations - Audio, Video, Data, SCSI, RS232, RS442, RS449, V.35 CAT5,6, RJ11, RJ47, serial and parallel.
Special Capabilities
From temperature, voltage and flexibility extremes to fully automated notching, stripping and separating - we provide cables customized to any environment including the harshest conditions.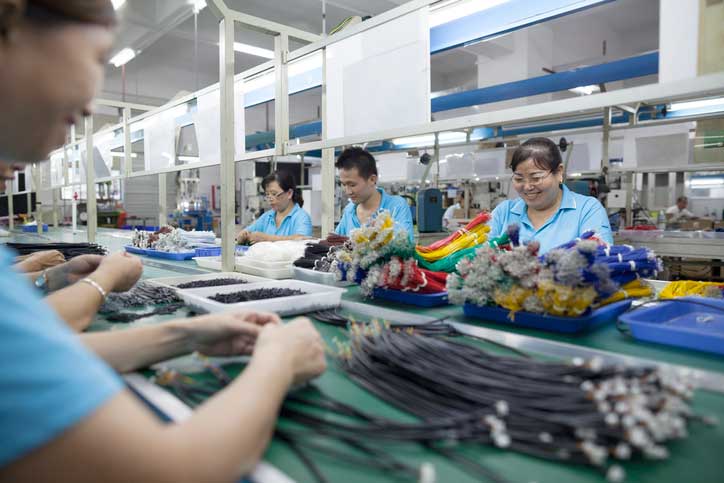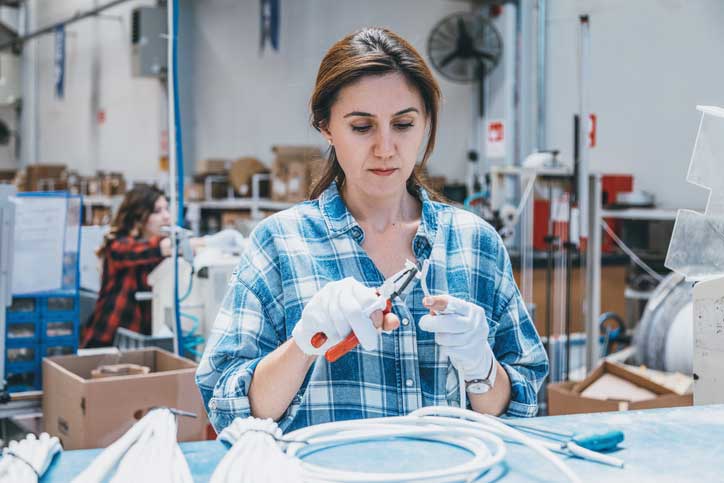 Wire Harnesses & Assemblies
Perfectly Tooled
Terminate with connectors from AMP-Tyco, FCI, Hollingsworth, Molex and Panduit.
Component Integration
Easily integrate potentiometers, resistors, diodes, capacitors  ferrites, fans, switches, LEDs, proximity sensors and more.
Durability & Special Environments
Build for temperature extremes, flexing extremes, vacuum environments and frequent insertion extraction cycles.
Any Gauge
AWG ranges from 30 to 00 and under or oversized if required. Insulation options include PVC, Polyurethane, Teflon and PE (shielded or unshielded).
SFCable delivers from the most simple to highly complex custom wire harnesses and assemblies. We provide virtually any configuration of connectors, contacts, housings, PC board header mating, conductors, spacings, custom folding and lead bending options.
Give us a call. Our tech specialists are prepared to handle any type of order. Tell us exactly what you need and get it delivered fast.