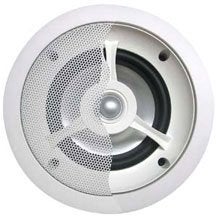 You can create a good sound system in an enclosed space by installing ceiling speakers. We have a good range of ceiling speakers to choose from. Now you can order ceiling speaker within a few clicks and we get them delivered at your doorsteps.
You can order 5" 2-way Ceiling Speaker 60W max, 6" 2-way Ceiling Speaker 80W max, 8" 2-way ceiling speaker, and many other products at SF Cable.
You can rely on SF Cable for the quality of the products as all the products are manufactured by ISO 9001-2000 certified manufacturers. At SF Cable you get environment friendly goods. We also provide after sales services and lifetime technical support for all our products.