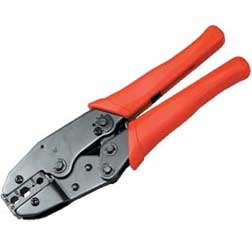 Coaxial crimping tools are used to compress or terminate cables during various electrical installations. Coaxial crimping tools come handy when doing installations at your home and office. No order them conveniently at the comfort of your home and get them delivered at your doorsteps.
Among other products, our range of coaxial crimping tools include RG59/6 coaxial ratchet crimping tool, crimp tool for stripping cable RG58, RG 59, RG6 and RG62.
You can rely on the quality and safety of the products as SF Cable is sincerely working towards making customer satisfaction from the products better. You get good after sales service and lifetime technical support on all our products.