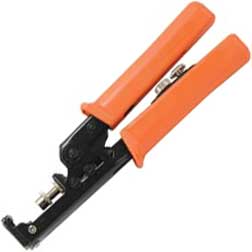 Compression connectors are electrical tools that are often required to facilitate connections. We have compression connectors which are capable of doing multiple jobs. Get them delivered at your doorsteps by ordering them from SF Cable.
We have compression connector tools, compression connector tool with cutter, and compression connector crimping tools.
We source products only from ISO 9001-2000 registered manufacturers and available at competitive prices as the costs of middlemen are eliminated. All products are RoHS compliant and environment friendly. You can also expect good after sales service and lifetime technical support on all products ordered from SF Cable.