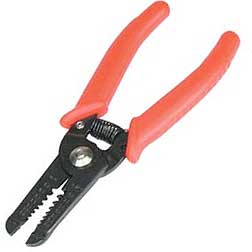 Strippers work with the help of two opposing blades which facilitate the cutting or modification of wires. Cutter or strippers are important tools for forming any electrical setups.
We have a wide range of cutters and strippers. Our products include LAN cable handy cutter and puncher, wire stripper plier, coaxial cable cutter, replacement blade for coax cable striper, cable jacket stripper, etc.
All our products are RoHS compliant and are safe to use. They are also manufactured to be environment friendly. All products are available at very competitive prices and eligible for good after sales service and lifetime technical support.