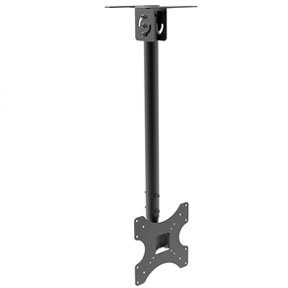 Ceiling mounts are employed to install flat screen televisions setup with mounts from the ceiling. We have a wide range of ceiling mounts with different designs and to support different measurements of TV screens.
We have flat TV Ceiling mount tilt/swivel in different measurements, flat TV ceiling mounts with adjustable pole angles, and folding TV mounts in different measurements.
All our products are available at very competitive prices without compromising on the quality of the product. We deal in RoHS compliant products which are safe to use and environment friendly. You can also expect good after sales service and lifetime technical warranty on the purchased products.