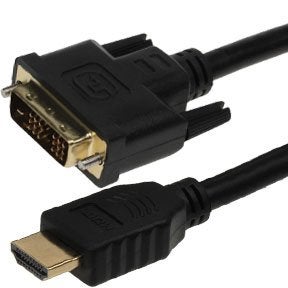 HDMI to DVI-D Cables are used to convert the DVI output on your device or computer to your display/TV/projectors. Though not all devices will support audio through DVI to HDMI, you can choose from a range of HDMI DVI Cables and Adapters to meet your requirements.
SFCable has a variety of HDMI Male to DVI-D Female adapter, HDMI Female to DVI-D Male adapter, Monitor-Y cable for DVI-I to DVI-D/VGA, HDMI Male to VGA Female adapter cables, various lengths of HDMI to DVI-D Single Link Digital Video Cables, different combination of Swivel adapter cables, male/female to male/female adapter cables, DVI-D F/F couplers, DVI female/male to HDMI male/female adapters, etc.
All the products are RoHS compliant and environment friendly in nature.