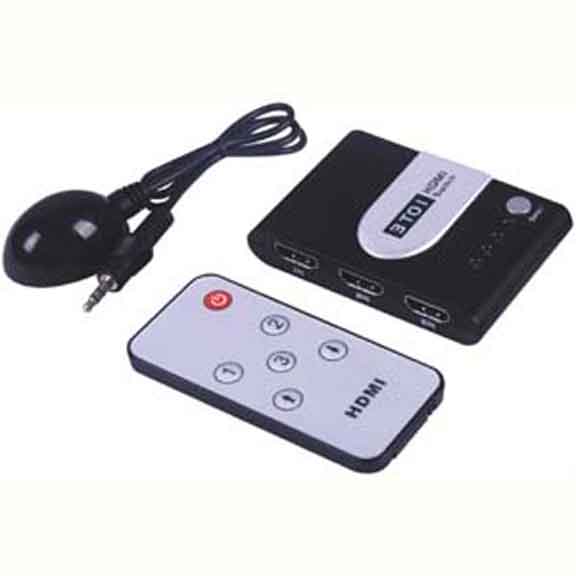 HDMI switch routes HD video and digital audio from the given sources of display. These HDMI switches can accommodate number of connections simultaneously, such as cable box, satellite box, game, PC, or Blu-ray players. Expand the number of ports available to your device. The output sends the HD audio/video signals to a HD display. The switching is done by push button on the unit or via the IR remote that is provided with the unit.
You can choose from 5-way and 4-way HDMI Switch with IR extension option.
SFCable brings to you good quality products at very competitive rates. We source the products directly from the manufacturers that help us keep the prices on check. You can also expect good after sale services and lifetime technical support on our products.