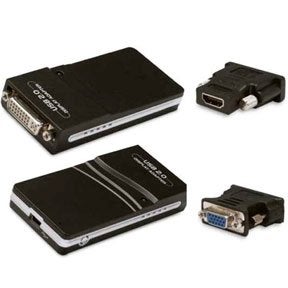 Video adapters facilitate the video connections on your devices. Quality video adapters are found at SF Cable. You can select one according to your needs and get them delivered at your doorsteps.
Our range includes USB 2.0 DVI display adapter -HD, USB 2.0 VGA display adapters, USB 2.0 external video/ audio grabbers, USB 2.0 to audio adapter with microphone jacks, USB to audio & video capture adapter cables, multi-display USB 2.0 to DVI-VGA-HDMI adapter, and USB to video capture adapter cables.
All our products are sourced from ISO 9001-2000 registered manufacturers and offered at very competitive prices. You are also offered commendable after sales service and lifetime technical support on all our products.