Coupons
Here is the step-by-step guide to understand how easily you can apply discount coupons on SFCable.com.
You can add discount coupons on Checkout Page
You need to look for a box with the title "Apply Discount Code"
Enter the coupon code in the given space
Click on the button "Apply Discount"
If you are applying a valid coupon code, you will get a confirmation message.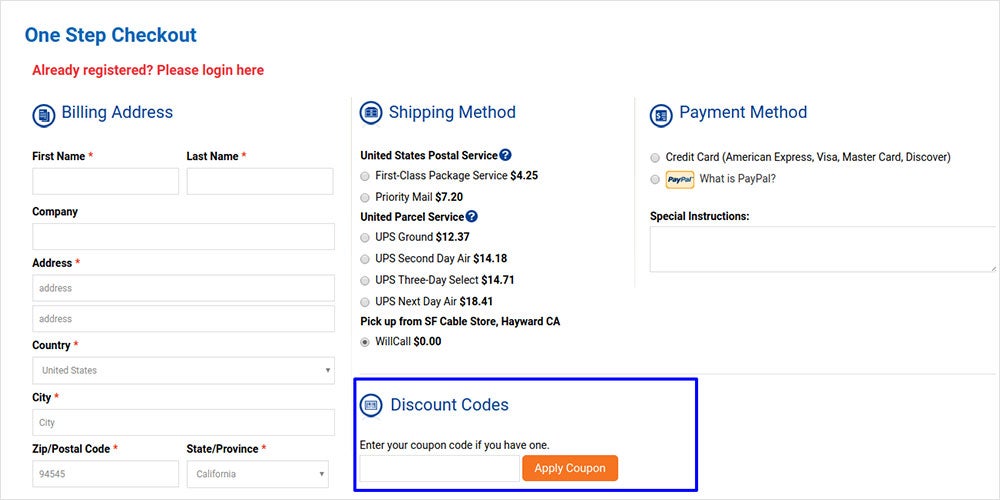 Alternatively, check out this video to understand the flow.