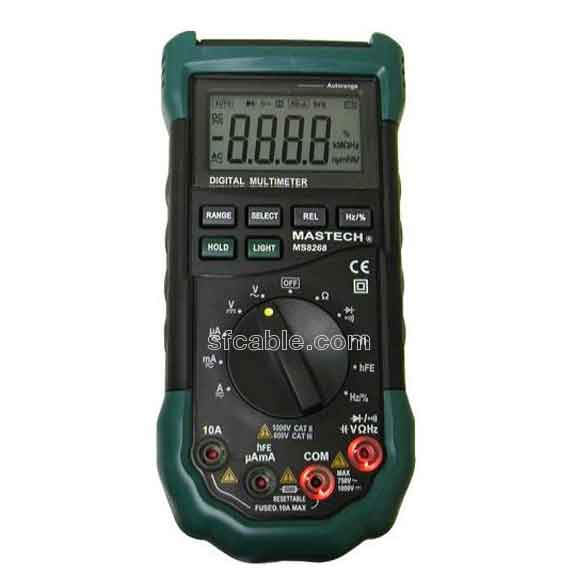 A digital multimeter is used to measure two or more electrical values. This is largely used by technicians as a standard diagnostic tool for making connections. Being digital, they are more accurate and reliable than the traditional needle based meters.
Our range in this category include Digital Multimeter Mastech MS8221 Auto/Manual Ranging DMM with backlight and battery tester, Mastech SinoMeter MAS830L Digital Multimeter Pocket DMM with Data Hold, LCD Digital Multimeter Volt Ohm Amp Tester Mastech MS8264 Manual 30-Range , Sinometer MAS345 PC-interfaced digital multimeter with 3 3/4 digits LCD display, etc.
All our products are manufactured by ISO 9001-2000 registered manufacturers and are available at very competitive prices. You also get good after sales service and lifetime technical support on all our products.