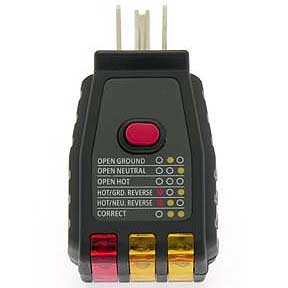 Electrical testers are popular these days and the traditional ones are rarely used by technicians. You can choose from a wide range of electrical testers at SF Cable and get them delivered at your doorsteps.
In this category, we have digital multimeters of different variants, digital clamp meters, AC GFCI circuit testers, and non contact voltage detectors.
Quality is our first priority and hence we source goods only from ISO 9001-2000 registered manufacturers. All products are RoHS compliant and environment friendly as well. Additionally, you get good after sales service and lifetime technical support on all our products.