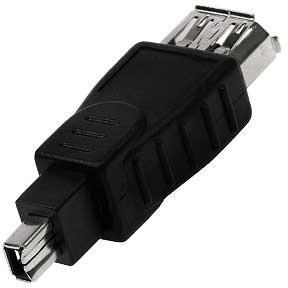 The FireWire gender changers let you connect two FireWire cables together. You can use it to extend your FireWire cable further. These gender changers can be used for notebooks and other devices. Each of the products are designed to provide high speed performance and is applicable for lifetime guarantee.
You can choose from 4-pin, 6-pin, 9-pin Fire Wires to varied combinations of male/female adapters. You can use them for duplex multimode, FireWire, and USB connections.
All products on offer go through standard testing to ensure customer satisfaction. We offer discounted rates for our customers without compromising with the quality or safety of the product.