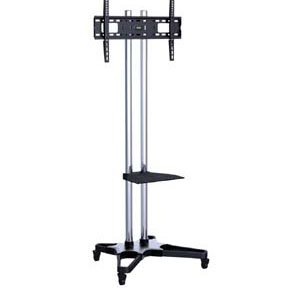 Floor TV stands are convenient in the sense that they are mobile. You can easily move your monitor or flat TV screen from one room to another. Get one according to your requirements.
We have flat TV mobile cart which also has a DVD deck to utilize space. Check out our range of floor TV stand and get it delivered at your doorsteps.
We bring products to you directly from the manufacturers which help us keep the prices competitive without compromising with the quality. You can be sure about the safety of the product as all of them are ISO 9001-2000 certified and RoHS compliant.