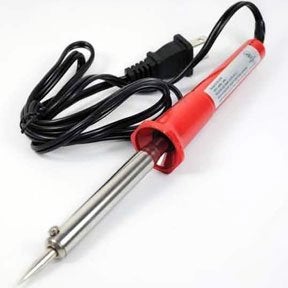 Hand tools come very handy for fixing or installation of electrical appliances. The tools may vary according to the job to be done. You can choose hand tool kits according to your requirements
We have variety of hand tool kits which includes tools like Sinometer 60 Watts Soldering Iron Kit UL Listed DIY, Sinometer 30 Watts Soldering Iron Kit UL Listed DIY, DIY Apple iPhone Touch Screen Repair Tool Kit 5 Pieces Set, etc.
All our products are sourced directly from ISO 9001-2000 registered manufacturers eliminating the middlemen costs and keeping the prices competitive for our customers. We also provide good after sales service and lifetime technical support on all our products. All products are RoHS compliant as well.