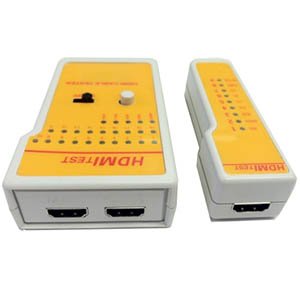 HDMI cable testers are used to test the continuity of HDMI features in the cable. The cable just needs to be plugged into the testers and the HDMI cables testers tell you if the cable passes or fails the continuity test.
You can find HDMI Cable Testers with Type A and Type C connectors those tests both HDMI Type A and HDMI Type C cables without using adapters. Detachable remote unit is convenient for testing cables already installed in the wall.
SFCable brings to you quality HDMI Cable Testers, that are safe to use. All the products we offer are manufactured by ISO 9001-2000 registered manufacturers.