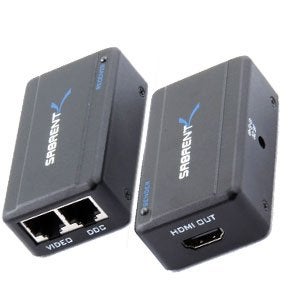 HDMI/IR Extenders can be employed to transmit HDMI signals across long distances. It is used to connect HDMI audio/ video devices to monitors and television screens. HDMI/IR extenders are extremely useful to solve your day to day HDMI connectivity requirements.
You can choose from a wide range of HDMI extenders, Remote Controller IR extender receiver, adapter, and transmitter, HDMI active extender, various lengths of HDMI HDTV 1080p EQ cable extender kits, HDMI extension cable over cat extender adapters, HDMI extender by CAT 5e/6, HDMI and HDCP repeater, along with other variants of HDMI/IR Extenders.
SFCable aims at providing complete customer satisfaction by providing high quality products and good after sale service. All our products are RoHS compliant and environment friendly as well.