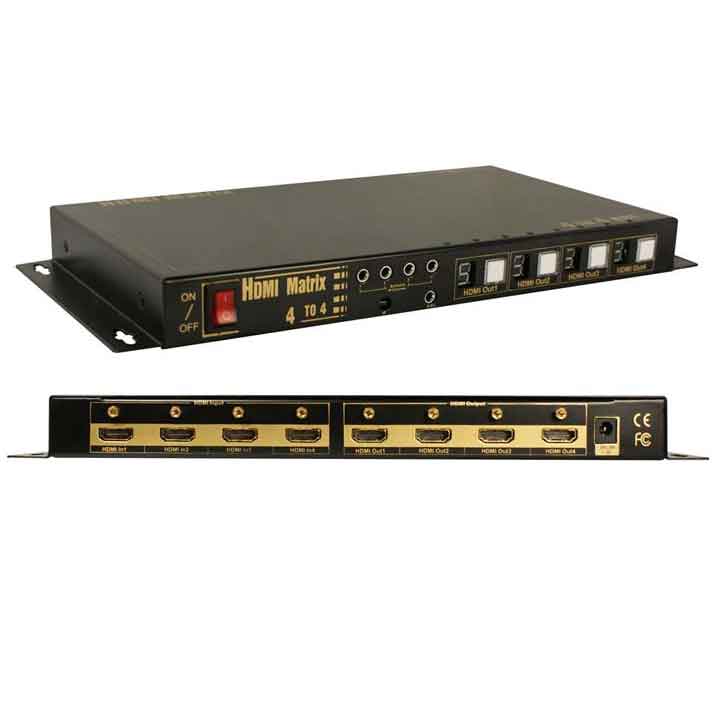 HDMI Matrix switcher facilitates routing of HDMI signals to different devices. You can have the same video being played in all the devices connected or use the switch to send different video to each monitor. Input source for each display is selected by pushing button on HDMI matrix box, or using remote control.
You can choose from different HDMI Matrix switchers including HDMI 4x4 matrix with IR remote control extension option, HDMI 4x2 matrix with IR remote control extension option and audio out option, etc.
We, at SFCable, offer you competitive prices without compromising on the quality of the product. All the products are manufactured by ISO 9001-2000 registered manufacturers. We also provide lifetime technical support on our products.