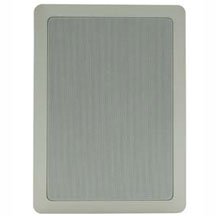 In-wall speaker offer primary sound for home theatres or general listening rooms. It created great sound quality without high level of interference to the design of the space you want to install them to. You can now order in-wall speakers at SF Cable and get them delivered at your doorsteps.
We have 6" and 8" wall speakers with rear covers. The products differ in their electrical consumption. You can choose the in-wall speakers that suits your requirements and matches your choice.
All our products are available at very competitive prices without compromising on the quality of the product. We deal in RoHS compliant products which are safe to use and environment friendly. You can also expect good after sales service and lifetime technical support on the purchased products.