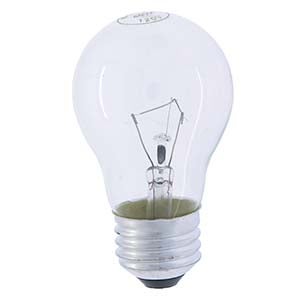 Incandescent bulbs are source of electric light which works by the emission of light caused by heating the filament present in it. The process is also known as incandescence. Different types of incandescent bulbs are available at SFCable depending on the capacity and intensity of the bulbs.
We have 40 watts clear appliance bulbs and frost appliance bulbs which are compatible for refrigerators and ovens. We also have 3-way incandescent bulbs which allow for different ranges of light resulting in low, medium, and high intensities.
Our products are manufactured by ISO 9001-2000 registered manufacturer and are ensured for quality and safety.