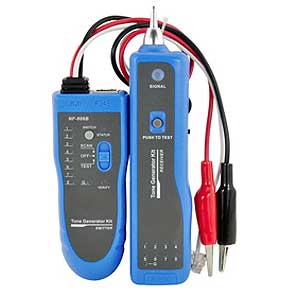 Network testers help you to troubleshoot and fix issues with your connections and devices. You can get a wide variety of network testers at SF Cable.
Our array of network testers include GIGAtest-E cable testers, LANtest pro, LANtest pro and probe kit, LANsmart TDR, NET finder PRO, LAN device status identifier, Giga network online status tester, digital WiFi hot spotter, LANID pro network tester, NET finder plus, SMARTone and SMARTprobe kit, multi-function PC cable tester, Sino meter self powered battery tester.
We source our products directly from ISO 9001-2000 registered manufacturers to ensure that our customers are receiving only quality products which are safe to use. You can also expect good after sales service at SF Cable.