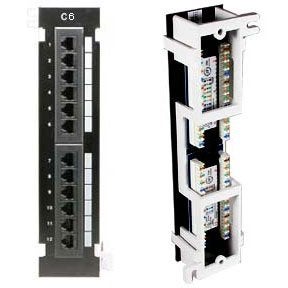 Patch panels in a local area network (LAN) is a mounted hardware assembly that contains ports used to connect and manage incoming and outgoing LAN cables.
We have patch panel verticals with brackets, patch panel rackmounts, shelves, screw and nuts, and many other products. All products are available with a wide range of specifications to choose from.
All our products are RoHS compliant and environment friendly. Customer satisfaction and safety is our ultimate goal hence we only transact in products manufactured by ISO 9001-2000 registered manufacturers. We provide quality services after sales and also offer lifetime technical support on our products.