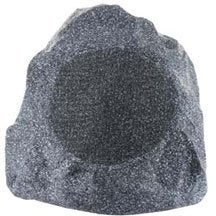 Patio Rock Speakers are available at SF Cable. These Patio Rock Speakers does not only have a good sound quality but adds on to the interiors of your room or other premises with its look as it looks just like a rock shaped show piece. You can also use them for outdoor sound systems as the products are waterproof.
Among other products, we have Indoor/Outdoor rainproof rock patio speakers. You can have a look at the specifications and order the one that suits your preference.
We are very specific about the quality of the product hence only transact products that are ISO 9001-2000 compliant and environment friendly. Customer satisfaction is our ultimate goal and we make sure of that by providing good after sales service and lifetime technical support on all our products.