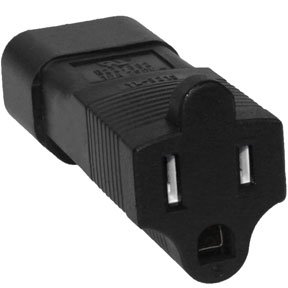 Get a wide range of power plug adapters including International plug adapters, IEC plug adapters and NEMA plug adapters. Our product offerings include conversion from any country's standard power cord plug to any other country's standard plug, as well as connector conversions including IEC 60320-C5, C6, C7, C8, C13 and C14.
We do not offer voltage converters or transformers but rather simple conversions from one style plug to another. All plug adapters are high quality fully molded adapters with RoHS and REACH certifications.
We source these power plug adapters directly from the manufacturers to eliminate the middlemen charges and offer quality products at competitive prices. All our products are environment friendly. We also provide good after sales service and lifetime technical support on all our products.