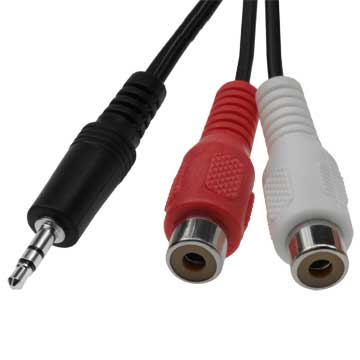 RCA cables are widely used to connect electronic devices like VCRs and DVD players to TV sets or CD players to stereo receivers. RCA audio audio cables are often bundled with video cables.
SF Cable is one of the largest audio video cables providers online. Our collection includes RCA/3.5 mm cables along with various other types of cables. RCA/3.5 mm Cables offered by us come in different sizes and types including RCA Male Splitter cables, RCA Female Splitter cables, cables with Metal connector, RCA Female adaptor cable and a lot more.
All our cables are environment friendly, flexible and easy to use. They are RoHS compliant too. You get lifetime technical support and extended warranty on RCA/3.5 mm cables and other cables too. We provide all these cables at wholesale prices as we source them directly from manufacturers.