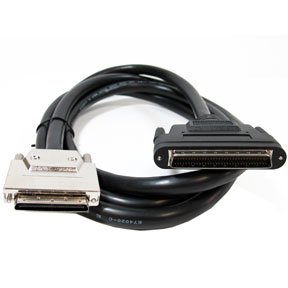 SCSI cables are used for high-speed bus connections between small computers and intelligent peripherals such as hard disks, printers, and optical disks.
We have IDC Floppy Drive, IDC 50 Male Terminator one end active, Male to CN50 Female adapters, Male to HPDB50 Male Adapters, DB68 Male to DB25 Female adapters, Male SCSI terminator one passive end, Male to Female SCSI passive terminator, Male to Female SCSI active terminator, Male SCSI terminator one end passive, VHDC Male Active with LED external, Male active terminator, M/M straight thru cables, M/F extension cables, and many more products in this category.
All products are quality checked before shipping and are completely safe to use. Our products are RoHS compliant and environment friendly as well. You can also expect good after sales service and lifetime technical support on all out products.