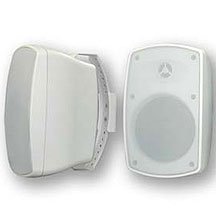 Wall mount speakers can be setup on your room walls easily. We have a range of products in this category which you can order at SF Cable.
You can choose from Wall mount high impedance speakers, Indoor/Outdoor wall mount 2-way speakers available in white and black, and other products.
We offer all products at very competitive rates without compromising with the quality of the products. All products are RoHS compliant which speaks for the safety of the products. You can also expect good after sales service and lifetime technical support on all our products.