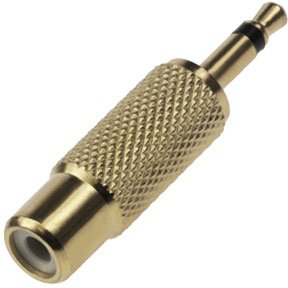 SF Cable has a wide variety of Audio/Video adapters that converts from one connection to another, splits and join. You can get Stereo and mono connections available for most common Audio/Video connectors.
At SF Cable, you can choose from various combinations of straight and right-angled male to male, male to female, and female to male RCA plug adaptors. The extensive range of couplers is available in gold and nickel plating.
All of the 1/4"/3.5mm/2.5mm/RCA Adapters are environmental friendly and come with lifetime technical support. We, at SF cable, work with ISO 9001 - 2000 registered manufacturers to provide highest quality product at the most competitive prices.