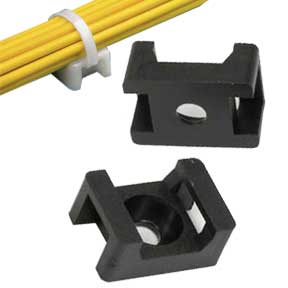 Cable Tie Mounts are used to manage your cables and hold number of cables at one go. These come handy while mounting cables to the wall or other surfaces without messing it up. You can get quality cable tie mounts at SF Cable.
We have different varieties of Cable Tie Mounts which you can choose from.
All products at SF Cable are manufactured by ISO 9001-2000 registered manufacturers and RoHS compliant as well. You get the products at very competitive prices as we cut all middlemen costs by directly sourcing the products. We also provide lifetime technical support on all our products.