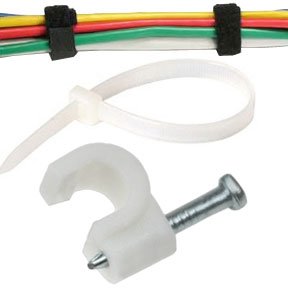 All kinds of cable ties are available at SF Cable. You can choose one according to your requirements and get them delivered at your door steps.
Our range of Cable Ties include Cables Tie Gun, Cable Tie Mount, Grip-Clip Mounting Clips, Marker Ties, Nall-in Ties, Plain Ties, R-Type Cables Clamp, Releasable Cable Ties, Spiral Zip Wrap, hook and loop Cables Sock, hook and loop Ties, Wall Mountable Ties, and other products. All of these products are available in multiple varieties to choose from.
Our products are available at competitive prices as we source the products directly from ISO registered manufacturers. All products are RoHS compliant and environment friendly. You also get good after sales service and lifetime technical support on all our products.