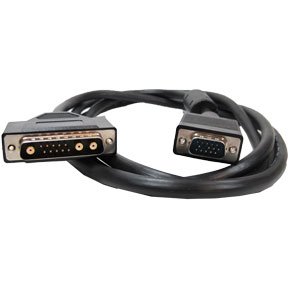 DB13W13 Sun cables are commonly used as an analog video interface connectors that was used primarily on Sun Microsystems, Silicon Graphics and IBM RISC workstations, and now also used for some displays from Apple Computer, NeXT Computer and Intergraph Corporation.
We have DB13W3 Male to 4 BNC Male Cable with Ferrites, DB13W3 Male to Female Molded Cable, DB13W3 Male to HD15 Male Cable with Ferrite, etc. The cables are available in various lengths to suit your requirements.
All our products are manufactured by ISO 9001-2000 registered manufacturers which speak for the quality of the product. We provide good after sales service and lifetime technical support on all our products.