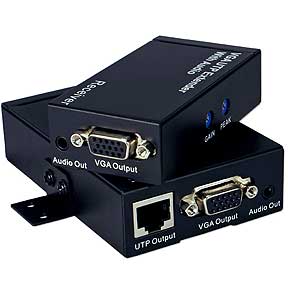 An ethernet extender is any device used to extend an ethernet beyond its coverage distance. At SF Cable we provide reliable and easy-to-use Ethernet Extenders at lowest prices. Find a large number of collection of Ethernet extenders, as per your requirements.
Get Extender kit, Extender Wall Plate kit, Extender System Receiver Module, Single Extender Kit, Wall Plate Extender Kit and more variety of ethernet extenders from us. All these extenders are of high quality.
We provide 100% customer satisfaction when it comes to providing quality products at competitive rates.. We also offer lifetime technical support for all our products.