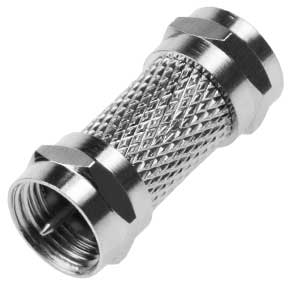 F Type connectors are generally used for broadband, cable television, satellite television, and data & telephone applications. These connectors are used for compression fittings for cable and satellite TV installations where high frequency information is required.
Our assorted collection of F Type connectors include various crimp on connectors, male and female inline couplers, crimp on coaxial connectors, right angled male/female combination adapters, couplers with washer and nut, and compression connectors.
We, at SFCable aim at fulfilling all your cable and other electronic accessory requirements at one single platform. We take special care of the quality of products on offer and provide lifetime technical support for the same. All our products are manufactured by ISO 9001 - 2000 registered manufacturers to maintain the quality.