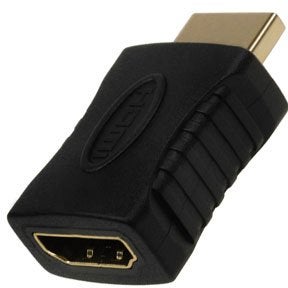 HDMI or High Definition Multimedia Interface is the latest standard for connecting audio video devices. The HDMI adapters available in this category support various resolutions and are available with different angles according to the requirements. You can use these HDMI adapters and couplers to connect various monitors, television screens, game consoles, etc.
You can find different combination of HDMI male-female couplers, Male-Female combinations swivel adapters, 270 degree HDMI adapters, 360 degree HDMI adapters, male-female to mini-micro HDMI adapters, 90 degree to 270 degree flat adapters, up/right/left adapters, male-female combination adapter cables, couplers, port savers, and more…
SF Cable provides you all the products at very competitive prices by sourcing all of them directly from ISO 9001-2000 certified manufacturers.