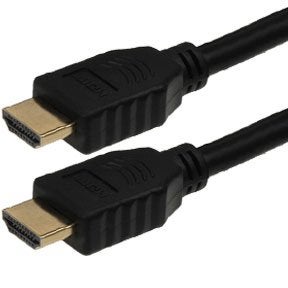 The HDMI is the standard that allows you to connect most new Laptop/PCs, Cable/Satellite boxes, game consoles, DVD/Blu-ray players, and other devices to your HDTV/Monitor/Projector. All of our HDMI cables are High Speed rated for up to 4k resolution. Using these cables you can replace your Standard Speed HDMI cables that are only capable of 720p/1080i.
Under this category, you get a wide range of HDMI high speed/Ethernet net jacket cables available in various lengths, HDMI male to male high Speed thin cables, male to male CL2 cables, CL2 cables with built-in equalizer, HDMI cables straight to 90 degree down, straight to 90 degree up, etc.
All of our HDMI cables are certified by hdmi.org.