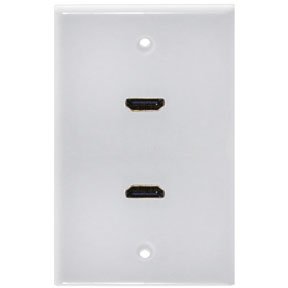 Keystone Jack is used for data communications. The jack is mounted on a wall plate which is made to work with various keystone wall plates.
In this category you get HDMI Keystone couplers, HDMI wall plates with number of ports, single HDMI/F Coaxial connector wall plate, and 90 degree HDMI wall plates and HDMI ports among different products.
You get the trust and quality of SFCable at very competitive rates. All our products are RoHS compliant and environment friendly, which makes them much safer to use. You can expect a good after sales service and lifetime technical support on our products.