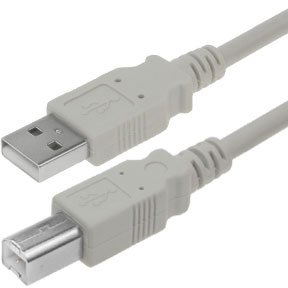 USB A to B cables are used to connect PC to mobile devices such as phones, mp3 players, cameras, etc. These USB 2.0 A Male to B Male cable are perfect for printers that do not come with cables or needs a longer cable for a remote location. You can select from our wide range of products to facilitate your connections.
We have different combinations of A Male to B Male Cables, A Male to B Female adapter, A Male to B Female Cable with Ferrite, A Male to B Male cable with LED, and many more products.
We are very particular about the quality of the product hence make sure that the products are sourced only from ISO 9001-2000 registered manufacturers. We also provide good after sales service and lifetime technical warranty on our products.