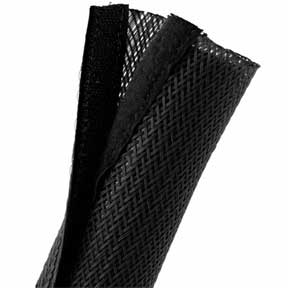 Hook and Loop Cables Sock makes your cable management easier. It helps you hide your cables and keep the walls tidy. You can manage cable setups at your office or home appliance setup. The Hook and Loop makes it convenient to add or remove cables from the sock. Order them at SF Cable and get them delivered at your doorsteps.
You can choose from Hook and Loop Cable Sock 85mm x 2mm, Self closing Hook and Loop Cable Sock 1/2" x 50ft, Self Closing Hook and Loop Cable Sock 1" x 50ft, Expandable braided cable sock in different sizes, and many others…
SF Cable ensures the quality of the product by sourcing products only from ISO 9001-2000 registered manufacturers. All products are environment friendly and you also get commendable after sale services from SF Cable.