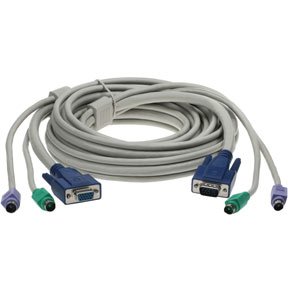 HD15 (SVGA) + USB A-B Cables are used for KVM switches or monitors with built-in USB hubs. You can get quality KVM Cables at SF Cable and get them delivered at your doorsteps.
You can choose from KVM Cables with different specifications, KVM combo cables, Universal KVM Cables, KVM Extension Cables, Universal KVM Extension Cables, and many more products.
You can rely on the quality and safety of the products as SF Cable is sincerely working towards making customer satisfaction from the products better. You get good after sales service and lifetime technical support on all our products.