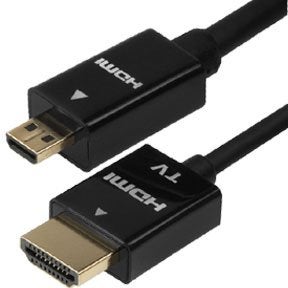 Type D HDMI cables are perfect for portable requirements for your mobile phone, cameras, or laptops. HDMI Type D cables are high speed cables which can easily connect two devices with an HDMI output.
Under this category, you can find HDMI Male to micro RedMere slim cables available in different lengths, HDMI to micro HDMI cables in different lengths, among other products.
We only deal with manufacturers registered by ISO 9001-2000 which help us maintain the quality and safety of the product. All the products are RoHS compliant and environment friendly as well. Additionally, SFCable provides you good after sales service along with lifetime technical support on the products.