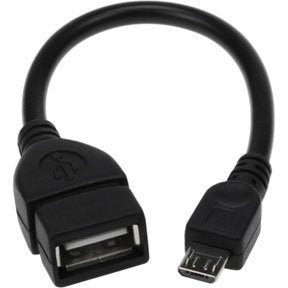 USB OTG or On-the-go cables allows USB devices, such as tablets or smartphones, to act as a host, allowing other USB devices, such as USB flash drives, digital cameras, mice or keyboards, to be attached to them. You can find one to meet your needs at SF Cable.
We have Micro USB OTG adapter for Samsung galaxy S3, Samsung galaxy OTG cables, USB A Female to Micro USB male 90 degree adapter, Micro USB Male to A Female OTG flat cable, etc.
We offer our products at very competitive prices by cutting middlemen costs and directly sourcing the products from the manufacturer. You can also expect good after sales service on our products.