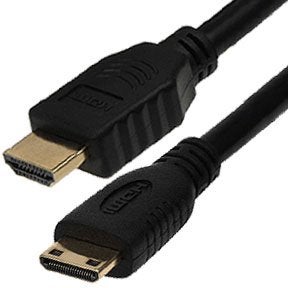 Mini HDMI are friendly for saving space and hence are largely used on small devices such as video camcorders, cameras, laptops, etc. Mini HDMI cables are compatible with HDMI, the only difference lies in the size of the connector.
Under this category, you can find a wide range of Mini HDMI cables which include high speed HDMI- male/mini-male cable with Ethernet, HDMI male to mini RedMere slim cable available in various lengths, HDMI mini to HDMI mini cables, HDMI-F/HDMI Mini-M adapter, HDMI male to mini-HDMI Male digital A/V HD Camera cable, and many more.
All our products are RoHS compliant and environment friendly. We source the products directly from ISO 9001-2000 registered manufactures which helps us in keeping the prices low and the quality high.