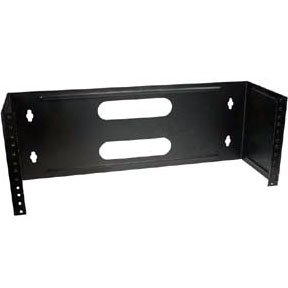 Mounting hinges are also available at SF Cable. You can order them sitting at the comforts of your home and get them delivered at your doorsteps. You also get a wide range of products to choose from.
In this category, we have 1 U mounting hinge for 12/24 port patch panel, 4U mounting hinge for 96 port patch panel, 1U hinged extendable wallmount bracket, and other products. Mounting hinges can be used to mount patch panels onto walls instead of cabinets.
All products at SF Cable are manufactured by ISO 9001-2000 registered manufacturers that ensures the quality and safety of the product. Moreover, the products are RoHS compliant and environment friendly. We also offer good after sales service and lifetime technical support on all our products.