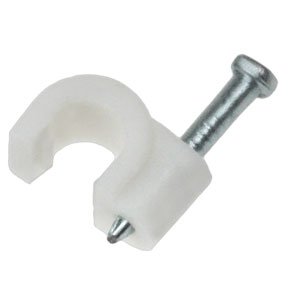 Nail-in ties are the most common type of ties used to hold cables in different surfaces. It makes your cable connections sorted and look sophisticated. You can order them at SF Cable and we will get them delivered at your doorsteps.
We have Nail-in Ethernet/ RG 59 clips, Nail-in security/speaker wire clips, Nail-in RG6 clips, and many other products to meet your requirements.
SF Cable ensures that its customers get only quality products and to make sure of that, the products are sourced only from ISO 9001-2000 registered manufacturers. We also provide good after sales service and lifetime technical support on our products.